The TK-Lab range is a set of multi-modal analysis platforms dedicated to Laboratory use for the evaluation or expertise of inner defects or properties of materials..
It consists in modular 19″ racks, easy to replace, for all main system components such as source, sensor, optical mode.
It allows different configurations of analysis:
transmission/reflection mode
heterogeneity imaging
anisotropy Imaging
spectrometry
multi-layer thickness measurement
The platform is highly versatile and evolutionary; adding new racks, new configurations can be implemented in the same platform frame.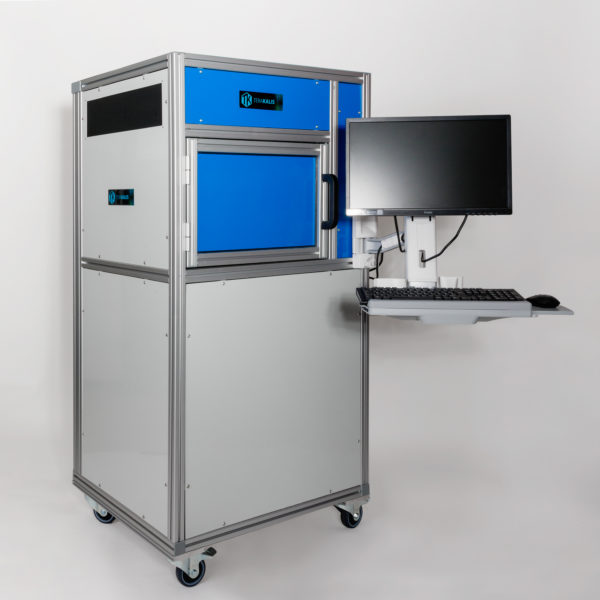 TK-Lab analyzer – front side
Technical spécifications :
Typical sample characteristics :

(1) depending on the material characteristics and/or frequency; (2) different characteristics under request
Imaging :

(1) depending on the material characteristics and/or frequency; (2) different characteristics under request;(3) for 300*300 pixels
Spectrometry :

(1) depending on the material characteristics and/or frequency
Thickness measurement :

Environmental :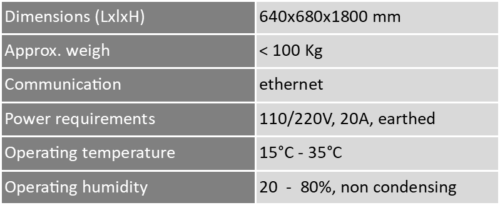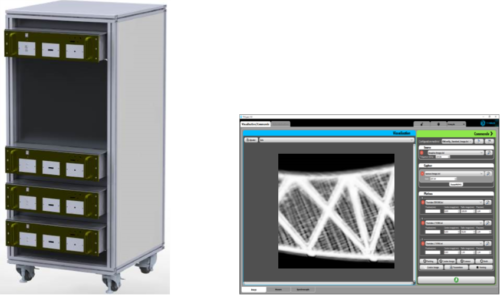 TK-Lab analyzer- rear side (left)
TK-Lyzer software – sample image (right)