The TK-Line range is a set of real-time solutions dedicated to production lines use for the quality control or manufacturing process control of inner defects or properties of materials.
It consists in modular systems, easy to adapt, for all types of production line environments.
It proposes different configurations of control:
volumetric content measurement
heterogeneity imaging
spectrometry
multi-layer thickness measurement
It is available in fixed version for controlling moving parts on conveyors and embedded version to be installed on robot arm or translation stages for   controlling 3D geometry parts.
The sensor module is based on modular, linear and high speed technology suitable for any size of scanning area and compatible with fast production flow.
All our systems are comprised of standardized own-designed components to easy their assembly, integration and maintenance.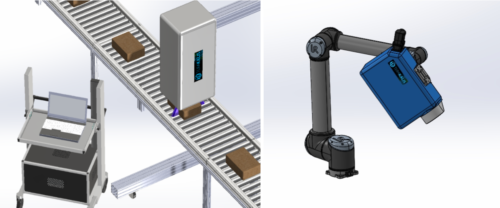 TK-Line controller – fixed version (left)
TK-Line controller -embedeed version (right)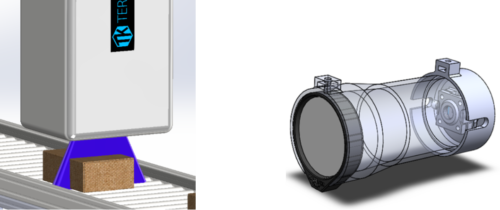 Modular sensor technology (left)
Own-designed optical module for process integration (right)